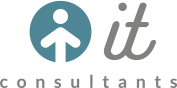 CV du
consultant
Réf PROF00006813
Compétences
BDD
ACCESS
Azure
Data
ORACLE
Connaissances fonctionnelles
Gestion de projets
RUN
Service Management
AMOA
Assurance
Budget
Business
Cloud
communication
COMPLIANCE
Delivery
digital
Dynamics
ERP
Finance
Formateur
HP
international
Investment
kpi
Leadership
MOBILE
office
offshore
Performance
PROCEDURES
Production
Risk
SAGE
SAP
sla
SOFTWARE
TELECOM
transformation
Transition
WAN
Workday
Langages
PRINCE2
COBOL
PAAS
PROGRESS
SHAREPOINT
SHELL
SQL
Méthodes
ITIL
PMO
pmp
AGILE
Backup
Coach
integration
ISO9001
Kanban
Management
ORGANISATION
Planning
Support
Testing
WMS
Outils
ServiceNow
Teams
Réseaux et Middleware
Checkpoint
CISCO
CITRIX
IAAS
infrastructures
LAN
MCafee
Monitoring
PABX
Saas
Security
veeam
VMWARE
VPN
Systèmes
hardware
IBM
INFRASTRUCTURE
LINUX
UX
WINDOWS
Diplômes et formations
Pays / régions
Expérience professionnelle
Digitalisation Leader, Service Operation Manager
IT Manager, Project Expert, Service Delivery Manager, Operation Excellence.
Profile
Instrumental in digital operation bringing twenty years of experiences achieving goals in
challenging environment. Diligent, forward-thinking, and adaptable to dynamic company;
Proven ability to solve incident and identify problem, analyse possible solutions and determine
best course of action to meet objectives. Successful at motivating teams to meet demanding
timelines; Extensive experience in Service Delivery and IT Operations: Effective Project
Manager; Trainer and Communicator; easily interface between the technical / non-technical.


Tri-Langues (Fluent)
English Frensh Arabic
Education & Skills
1998:Bac Mathematics
2002: Software Engeneering
degree (FST)
2005: Master Total Quality
Management: ISO certification
Process (ISG)
2010: BG Internal Managers
Program (MINI MBA): Risks and
Project management,
Performance thought people,
Finance, HSSE Leadership
2018 : Shell LEAD Program
(Internal MINI MBA) : Lead to
Engage and Deliver: startegic
planning, Finance, Optimisation
Certification
2020: PSM
2014/2005: ITIL
2012: Prince2
2008: PMP
Sparetime
Family
Swimming, Fishing
Walking on the Beach
Theater, Cinema
Career & Achievement
Freelance Consultant
• Axxis Systems - PMO MENA Africa: Delivery Insurance ERP Project of 7000man-days $5M
• SudPrint & NordPrint : Consultant IT : Transformation Digital MS Dynamics NAV Integration
• SOTIPAPIER: Consultant Digitalisation AMOA: ISO27001 Certification
• APO : Digital Service Delivery and Integration: Transition from Shell (Acquisition)
IT Service Operation Manager
Shell Tunisia (Coverage SOM/PMO for Algeria, Libya, Mauritania & Tanzania)
• Managing the relationship and be IDSO local Business Interface: Global IT vs Local Management
• Deliver 24/7 Support via SOM team (20 Internal and at least 40 external: 18 local and 22 overseas)
• Budget and Contract Management and Optimisation $ 21M in 2016 to $ 6M in 2021
• Deliver BG to Shell IT Transition including: 800 End users, 42 Business and enterprise applications
(Apart LMA), LAN and WAN for 5 onshore offices and 2 offshore platforms.
• Compliance and Controls Management including Risk assessment BC/DR
• Site (Hosting 200 users) decommissioning in less than 10 days end to end.
• Hand back Shell Tunisia Operation to Tunisia government in progress 2021/2022
IT Operation Manager
BG Tunisia – Hannibal Plant, Sfax
• Deliver 24/7 IT operation response for 2 offshore platform, LNG and 5 onshore sites: 800 end users.
• Via IT organisation deliver 24/7 support for 2 offshore platforms in Gulf of Gabes, 2 production plant
in Sfax, LNG site in Gabes, headquarter office in Tunis and 3 remote sites
• IT Transition for Hasdrubal segregation and setting-up APO JV: BG-Government
• During 2013/2014 I delivered the offices Reorganization and Relocations project
IT Services Delivery Manager
BG EPIL – India - Mumbai
• Dimension: 1200 users, 28 Internal IT resources, 2 onshore offices (Mumbai and Delhi) and 2 platform
offshore (Arab Sea: Panna et Tapti), Budget: $ 12M; 70 Service contacts
• P2V transformation, New data center setup, WAN resize and transition to unified communication
• Digitalization Project for E&P: PDMS Upgrade, Keystone Phase2
Lead IT Operation Advisor
BG Tunisia – Tunis Office, Tunis.
• 24/7 support for project phase to setup offshore platform, production plant and an LNG site.
• Tunisia IT department reorganization + Setup IT Governance Manual including all IT process and
procedures + Framing for Real state to setup governance guideline.
• Remote support for Algeria including DR (disaster recovery) following fire in comms room.
• P2V Transformation, New data centre, unified communication and several E&P projects.
Service Delivery Specialist Front-end-Support
BG Tunisia - Tunis Office, Tunis.
• IT Front line: Deskside, Telecom and Audio-Visual support for Tunis office users and remote support
for Libya: For 3 years at group level top1 in bringing customer satisfaction and best performer.
Consultant – General Manager
InfoFormaTechnology – Teboulba, Monastir
• Consultant IT Transformation and Total Quality management including ISO9001 Certification
preparation: Soviva, Attia Réfrigération, Kamy & Cerina, Denim Connections
Information System Manager
UCCV – Union Central des Coopératives Viticoles – Tunis.
• Information System Manager – Transition COBOL to SAGE – Certification ISO9001
Technician IT - Deputy IT Manager
Iberostar SaharaBeach Monastir Jerba Beach et Phenicia Hammamet
• IT Technician and then deputy IT Manager: OS400 to Fidelio Windows
Formateur IT & Technicien IT
LaMaitrise // Info3000 – Monastir Trainer – Hardware and Network technician.
Mar 2016 – Feb 2022
Aug 2013 – Feb 2016
Aug 2012 – July 2013
May 2009 – Jul 2012
Feb 2006 – Apr 2009
Jul 2005 – Feb 2006
Sep 2004 – Feb 2006
Apr 2003 - Aug 2004
Sep 2002 – Jun 2003
From Mar 2022
Expertise Areas via Experiences
Reliable Operation & Operation Excellence
• 24/7 Operation Support and high availability (up to 99.99%) for infrastructures and connectivity.
• Service integration within ITIL framework and related OLA/SLA assurance.
• Continues Improvement and maintaining an "Operation Excellence"
• Familiar with proactive monitoring tools such Aternity and Service Delivery tools such ServiceNow
• Externalisation expert (internalisation also) and excellent in delivering via service contracts.
• Agile Mindset: familiar with Kanban and Sprints either in physical or virtual mode.
Secure Operation, Risk Management, Compliance and Control Adherence
• Control and Compliance as per international standards such COBIT5 and ISO27001.
• Produce and recurrently maintain a risk register along with assessment and/or remediations as per business alignment.
• VPN and secure remote access
• BC/DR: put in place Business Continuity and Disaster Recovery plans and ensure recurrent testing.
Cost Optimisation, Contract Management, Challenge Purposely
• Optimise Operation spend, adequate balance on business risks vs remediation investment
• Traduce business demand in IT Solution and plan related investment and benefit return.
• Anticipate spend and Ensure recurrent forecast and spend control
• Familiar with budget at millions of dollars: Infrastructure life cycle management and refresh as per constructors
• Familiar with local and overseas providers and contract management related.
HR: Human Resources Management
• Expert in Human Resources management: recruitment and selection skills.
• Performance Through People: Effective leader, able to set smart and measurable objective along with KPI for myself and my team:
develop and coach to ensure objectives are delivered as per plan.
• Full understanding of human diversity: Ability to inspire others from different parts of the hemisphere with diverse beliefs to work toward
a shared vision in a harmonized rhythm despite their cultural differences.
Digitalisation and Simplification: Project Delivery
• Anticipate business demand, analyse possible options and integrate adequate solutions: deliver in phase and/or inspiring from standard
methodology such Prince2, PMP and PSM.
UX: Improve User Experience and Productivity
• Select and rollout the optimum option for Laptop and/or Mobile along with required OS/Applications as per persona (user profiling) and
business demand. Enable secure remote working.
• Agree on profiling/personas with business and set delivery rules/access as per the agreement: Executive, critical, Line of Business…
• Familiar with EUC tools and Hardware (Laptop, Mobile, MFD, Printers…): Windows, MS Office, Apple, HP, Ricoh…
Network and Telecom
• Deploy LAN and wLAN (Switches et Access Points) / WAN (Routers) and security (Firewalls), Familiar with Aruba, Cisco, Checkpoint,
PaloAlto, McAfee, Zsclaer, Citrix…
• Deploy Telecom Solution: PABX, Satellite links/phones and Radio…
Audio-Visual
• Deploy audio-visual solutions, meeting rooms, and other collaborations tools such real time barnstorming whiteboard as per business
demand with respect of audio and lighting norms. Familiar with Cisco, Tandberg, Polycom, Platronics, Jabra, MS teams rooms…
• Unified communication: Enterprise MS teams / other gathering rooms / conferences…
Applications, DB, Hosting, Backup, and Cloud
• Deploy Applications, Databases and ERP, Servers and backup infrastructure, knowledge of VMware (& EMC), Veeam, IBM, NetApps,
Azure, WMS, Linux cluster, Oracle, SQL, SAP, Maximo, Workday, HR Access…
• Familiar with E&P applications: PDMS, PI, Petrel, GeoFrame…
• Familiar with cloud platform, IAAS, PAAS, SAAS on Azure or other cloud hosting…
• Experience with inhouse data center and comms room setting up along with required environment (air conditioning, UPS, Generator,
Fire extinctor, FM200, etc…) assuring the adequate availability and BC/DR is in place.
Data Management
• Familiar with physical and digital data management, set data and backup retention rules as per regularisation and business demand.
• Familiar with Data management tools such SharePoint and data visualisation tool such PowerBI.
Real State
• Experience with new office setup, office move, office exit and space re-organisation: Familiar with sites up to 1000 users
• Advanced knowledge in office maintenances including electricity, air-conditioning, UPS, generators, security system: physical access
control and CCTV. Familiar with rules related to marine offshore platforms and Rigs: manned and unmanned.
HSSE, Social Performance, Diversity and Inclusion, Ethic and Anti-Corruption
• Effective HSSE Leader: trained on IOGP Life-Saving Rules, Familiar with waste segregation, scrap disposal as per standards
(ISO14001) and regularization. Lead to set permit and assess risks prior delivering.
• Well understanding of Social Performance impact.
• Trained on ethic and anti-corruption leadership rules. Respectful for other having the diversity, Diversity and inclusion mindset.