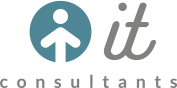 CV du
consultant
Réf PROF00006791
Compétences
Connaissances fonctionnelles
Banking
Coordination
Financial
Incidents
international
M&A
PROCESS IMPROVEMENT
RETAIL
Langages
C
Méthodes
PMO
Management
RPA
Support
Réseaux et Middleware
Monitoring
SAN
Security
Diplômes et formations
Pays / régions
Expérience professionnelle
WORK EXPERIENCE
FREELANCE | WORLDWIDE | MAR. 2022-ACT. PROJECT MANAGEMENT LEAD
I have worked as PMO of projects, leading various work groups, carrying out the monitoring, implementation and organization of multiple projects. Experience in bank merger projects, technology implementation, re-engineering and process improvement.

SANTANDER SECURITY SERVICES | SPAIN | AUG. 2020-MAR. 2022 ROBOTICS AND AUTOMATION PROJECT MANAGEMENT LEAD
Area responsible for BAU projects in the area of robotics and automation operations. Continuous process improvement. Identification, analysis, prioritization and resolution of incidents and developments. Coordination and implementation of CORE platforms.

TANDEM SOLUCIONES DE DECISIÓN | ARGENTINA | AUG. 2019-JUL. 20 | SR. STRATEGY CONSULTANT
Senior strategy consultant in agility, re-engineering and decision
intelligence projects for FMCG, oil & gas, retail and other industries.
PRICE WATERHOUSE COOPERS | ARGENTINA | AUG. 2018-AUG.
2019 | SR. CONSULTANT
Senior consultant in the financial industry and fintechs.
Support to public and private, local and international financial
entities in projects for the creation and establishment of financial
entities.
Evaluation of operating models.
Development and execution of regional multi-industry benchmarks.
Development of banking processes, localization of financial
products and satellite processes to the local environment and
practices.
Elaboration of solutions together with the client with integral
workshop methodologies and systems implementation.

AMERICAN EXPRESS | ARGENTINA | JUL. 2016-AUG. 2018SR. IN ROBOTICS AND PROCESS IMPROVEMENT
Leader of re-engineering and process improvement projects withrobotic automation
AMERICAN EXPRESS | ARGENTINA | SEP. 2013- JUL 2016 CORPORATE BILLING SUPPORT
Billing support for European airlines. Permanent contact with
customers and travel airlines, looking for improvement and automation opportunities.
SKILLS
Communi cation and negotiation skill s .
Bus ines s analys i s capac ity with operational and bus ines s
proces ses for financ ial entities .
Adaptability to individual and team work.
Fluency in Engli sh and French for an effec tive relationship with
foreign c lient s and in requi red envi ronment s .

SOCIAL ACTIVITIES
Scout at Jesús en el Huer to de los Olivos .
Volunteer at Hospi ce San Camilo.