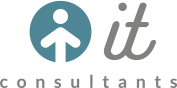 CV du
consultant
Réf PROF00005845
Compétences
BDD
Data
dataset
Connaissances fonctionnelles
SAS
communication
CRM
data analytics
Leadership
Marketing
REPORTING
Strategies
Langages
PYTHON
R
SQL
Excel
Github
PROGRESS
TABLEAU Software
Méthodes
Management
Planning
Outils
AutoCAD
Teams
Diplômes et formations
Pays / régions
. Auvergne-Rhône-Alpes
. Bourgogne-Franche-Comté
. Bretagne
. Centre-Val de Loire
. Corse
. Grand Est
. Guadeloupe
. Guyane
. Hauts-de-France
. Île-de-France
. La Réunion
. Martinique
. Mayotte
. Normandie
. Nouvelle-Aquitaine
. Occitanie
. Pays de la Loire
. Provence-Alpes-Côte d'Azur

Expérience professionnelle
Data Analyst

A focused and well-organized professional with a progressive mind and the ability
to work systematically in a team and complete tasks accurately in a fast-paced everchanging environment.
With more than 6 years of engineering and data-centric professional experience, I
understand what it takes to provide innovative strategies based on data-driven
insights.
Pursued a MSc in big data analytics for business, highly motivated and wishing to
immerse myself into the world of big data where I can make use of my unique blend
of technical skills to provide the best data driven solutions.

SKILLS
 Python
 SQL
 R
 Tableau
 Excel
 Microsoft Project
 Data Analysis
 Project Management
 Analytical Reasoning
 Team Leadership
 Planning
 Team Player
 Minitab
 AUTOCAD 2D

DATA PROJECTS

 Stock analysis project using
Python
 Detecting potential donors
for a fundraising company
using predictive analytics
 Business reporting tools
using SQL-Analysing data
from Sales, HR, CRM
departments of chinook
fictional company database
to provide recommendations
to improve the company's
performance.

LANGUAGES
 ARABIC (Native Proficiency)
 ENGLISH (Full professional
proficiency)
 FRENCH (Working proficiency)

INTERESTS
 Technology, Traveling, Reading


EDUCATION
MSc in Big Data Analytics for Business - IESEG School of Management-Lille, France
SEPTEMBER 2020 – MAY 2021
 Courses in Technology using SQL, Python, SAS, R, descriptive and predictive analytics,
Project Management, Marketing, Communication skills, Business, and Operations.

BE in Electrical Engineering - Notre Dame University - Louaize, Lebanon
SEPTEMBER 2008 - FEBRUARY 2013



EXPERIENCE
Schneider Electric, Grenoble, France
Data Analyst Intern, GSC Europe

JUNE 2021 – Present
 Contribute on data science projects aimed at improving energy efficiency
and products quality in the plants.
 Standardize tools for analytics projects in different plants and functions
 Animate the analytics community to develop people's competencies in
analytics by sharing projects and knowledge.
 Contribute to organizing an innovation challenge for all the functions in GSC
Europe to share analytics projects ideas.
 Tools used: Python.


Oney Bank, Lille France
Project Contributor
February 2021 – May 2021
 Capstone project: Loan Default Prediction
 Analyse a large dataset of more than 8.5 million observations of the bank's
customers
 Identify default customers.
 Give insights into drivers for defaulting behaviour.
 Create a machine learning model to predict the customers that are likely to
default
 Create a dashboard displaying the outcomes.


Hitek Engineering and Contracting S.A.L, Lebanon
HOD-Tendering, Estimation and Procurement Analysis
JUNE 2018 – JULY 2020
 Analyse the data related to the price for all the electrical systems and
identification of the best solution; prepared more than 500 full commercial
and technical offers.
 Restructuring of all the tendering and procurement process based on the
analysis of the available data which improved the performance of efficiency
of the work.
 Analyse all the available data and requirements and submit a value
engineering report proposal accordingly which helped increase the profits
by 45%.
 Project Management of ongoing projects resulting in more than 60%
revenues based on the procurement strategies used.
 Negotiate with different suppliers on technical and commercial aspects
which helped increase the profits between 50 and 70%.
 Coordinate with different teams from different departments to make the
best decisions which allowed us to deliver more projects months ahead.


Senior Electrical Site Coordinator Engineer - Project: Quasar Tower – Saifi Beirut
AUGUST 2015 - JUNE 2018
 Project Management of all the project activities
 Supervise project execution and ensure that works are complied with the
specifications which allowed us to deliver according to time.
 Attend regular progress of work meetings and coordinate with different parties
resolving all on-site problems and ensuring that all works are executed as per
the planning schedule.
 Prepare all the analysis related to monthly statements, material submittals and
electrical calculations resulting in value engineering and revenues
improvement of about 65%.


Electrical Estimation Engineer
JUNE 2014 - AUGUST 2015
 Evaluate tender documents and prepare comparison sheets based on
technical and commercial aspects.