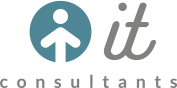 CV du
consultant
Réf PROF00004950
Compétences
BDD
BI
Connaissances fonctionnelles
Business process management
Déploiement
HELPDESK
Maintenance
Microsoft office
NETWORKER
Sécurité IT
communication
Dynamics
ERP
Incidents
Investment
office
PROCEDURES
RETAIL
ROI
SOFTWARE
Langages
SHAREPOINT
Méthodes
Management
Qualité de services
Support
MIGRATION
Planning
Réseaux et Middleware
FIREWALL
LAN/WAN
Monitoring
PABX
SAN
veeam
Systèmes
INFRASTRUCTURE
System Architect
BASE DE REGISTRE
hardware
WINDOWS
Diplômes et formations
. 2012 - informatique
. 1992 - bac

Pays / régions
. Auvergne-Rhône-Alpes
. Bourgogne-Franche-Comté
. Centre-Val de Loire
. Grand Est
. Île-de-France
. La Réunion
. Martinique
. Nouvelle-Aquitaine
. Pays de la Loire
. Provence-Alpes-Côte d'Azur
. Turquie

Expérience professionnelle
IT executive with extensive experience in business transformation and operations in multiple industries (manufacturing, food industry, retail, wholesale, FMCG, airlines industry & aviation, high technology) across more than 18 countries, focusing on building and delivering IT strategies and solutions aligned with business goals; fluent in English, French, and Arabic, I am available for a CIO or equivalent position throughout UAE, and willing to relocate for the right opportunity in Europe, Middle East.

Skills Summary

• Professional with 18 years of experience within IT field, demonstrated success.
• Reliable and highly motivated, self-starter Ability to handle multiple assignments simultaneously and efficient with deadlines.
• Demonstrated intellectual capacity, Strong interpersonal communication skills to interact with Executives, Directors, Heads, personnel and clients.
• Strong project management ability, planning, organizing, controlling IT budget and executing large-scale IT projects from vision through implementation.
• Expertise in Maintenance and Support (hardware / software) with excellent troubleshooting technical ability.
• Translates and details business requirements to IT requirements in collaboration with Subject Matter Experts and IT Operations.
• Proven leadership and managing skills, developing and motivating teams to achieve objectives, maximize productivity, dedicated to maintaining high quality standards.

Professional achievements

• 2018 to 2019 Al Douri Group – O365 Migration Project Manager:
· Achieved successful Microsoft Office 365 Migration for 120 Users.

• 2017 to 2018 Al Douri Group – ERP IT Project Manager:
· Achieved successful IT infrastructure implementation of Microsoft Dynamics AX with HA Hyper-V clustered virtualization Environment projected to secure 125% ROI over 3 years, with 90% better recovery performance plus decreased facilities and cooling costs; upgraded data center with no additional staff or space — eliminating 250K in potential costs.

• 2010 to 2012 "Air France-KLM" With Alitalia, IT merges, Team Leader:
· Realization the First Migration project, Air France/KLM with Alitalia in Amman, Jordan & Beirut, Lebanon.

• 2003 to 2009, "Air France with KLM" IT merges, Team Member:
· Realization the Migration project (named cap-town), to merge and join Air France with KLM Royal Dutch Airlines, Creating the world's largest airline system.
· Renew all servers, Switches, workstations, and other Peripheral Equipment to be adapted to the needs of the company; Covering Middle East, Arabian Gulf, Pakistan, Iran and part of Africa (Djibouti - Ethiopia - Tanzania – Kenya, Gabon and Johannesburg).




Professional experience

Group – Head Information Communication Technology
Al Douri Group – Food Stuff Trading Company, Sharjah, U.A.E.
• Build from scratch robust IT infrastructure and IT assets management system including communication and site-to-site VPN connectivity.
• Lead the Migration to O365, Azure backup, Teams, SharePoint, Office.
• Build Company IT policy, procedure and process document library for IT support.
• Reviewing goals and objectives of previous years and modifying as per current business plans.
• Deploy, Implement Hyper-v Clustered servers for Microsoft Dynamics AX2012 R3 on-premises enterprise resource planning 'ERP'.
• Manage 13 networks in UAE, Oman, and B2B business to provide all level of support to 135 PC users, 430 IT equipment and 36 servers.
• Enhance IT infrastructure connectivity using latest Modern Top secured Technology.
• Manage, deploy and configure Microsoft Dynamics (Great Plains) GP 2012, Microsoft Dynamics RMS Retail Management System.
• Setup multiple servers for business development, communications, security monitoring, and Power BI reports needs including:
Domain controller / Active directory / ePolicy Orchestrator / Azure / lansweeper / Grandstream PBX / Veeam and SAN backup system.
• Manage Microsoft Volume Licensing Services and deployment plan.
• Create business continuity, Recovery plan and Risk management documents.
• Manage IT budgets and renewal plan based on priority and allocated system.
• Build cost cutting policy and process to reduce IT expenses including printer's
consumable, hardware and software standardization.
• Strict adherence to re-engineer the workflow process to develop a "standard"
based on best practice.

Owner "Bright Touch" Company – RAK FZE. T License: 5007582
• ICT Consulting, Trading and Technical support Services.
• Create and maintain Highest level of AMC support and troubleshoot, building an excellent business Relationship with mid-large-scale companies in UAE and ME to provide all Type of services related to enterprises IT infrastructure needs.
• Business Continuity, Disaster Recovery, Risk Management, Vendor Management, Compliance Management, Process Re-engineering Multi- year technology roadmaps.


Assistant Regional IT Manager.
Air France-KLM General Management Middle East - P.O. Box: 32919, Dubai - U.A.E.
• Manage and coordinate 26 projects, from "establishing the requirements" to "delivering an installed network" in 18 countries. Covering Middle East (Lebanon, Syria, Jordan, and Egypt), the Arabian Gulf (Qatar, KSA, UAE, Bahrain, Oman, and Kuwait), and the eastern part of Africa (Djibouti - Ethiopia - Tanzania - Kenya), in addition to Pakistan, Iran, Johannesburg and Gabon.
• Manage 48 Networks in terms of deployments, troubleshooting, monitoring.
• Plan renewal project every third year with yearly investment of 375000€ and managing of priorities based on budgets allocated.
• Monitoring the level of computing equipment and maintain its standards compliant.
• Establishing standards and policies in order to integrate different computer systems while maintaining the organization's quality goals and standards.
• Provide Assistance to SITA "Orange" subcontractor to achieve targets.


Computing Supervisor. Egypt Air - Al hidjaz Sq. Damascus, Syria.
• Sales and reservation supervisor - Traffic – Handling & Cargo officer.
• Realization of Computer Management for annual analysis on different aerial sectors.
• Implementing procedures for preparing monthly and annual analysis on traffic, destination, passengers, and profits made by the central office and the agencies.

Administrative Officer, Syrian Air - 1, Rue Aubert 75009, Paris, France.
Developed my knowledge of Airline environment, rapidly integrated the key objectives of the company and aviation terms and standard.




Education, Training and Certification
2007 – 2012
Succeeded 7 Microsoft IT Professional Certification covering Microsoft windows 7, Windows server 2008 R2, system administration, enterprise administrator.

2003 – 2012
Succeeded 13 Advanced internal courses in Air France Institute training center in Paris CDG covering: Air France infrastructure, Microsoft Operating system, Network Administration, Parc-informatique, tele-distribution system, Router, VPN, Criston Precision, Implantation, Quality and procedures, incidents management, Data Base.
1992 – 2002
Succeeded 9 Advanced training courses - Egypt Air & Syrian Air Training Division Commercial, computer, reservation and ticketing system, Sita Air Fare, Cargo, and Air Traffic.
1988 – 1990
Information Technology - free student, University of Picardie - Amiens, France.
1987 – 1988
French language - free student, University of Picardie - Amiens, France.
1981 – 1983
Military service. Obligatory and reserve military service (Air Force), Syria.
1980 to 1981
Bachelor of Science (equivalent BAC C). High School Ibn Khaldun, Syria.